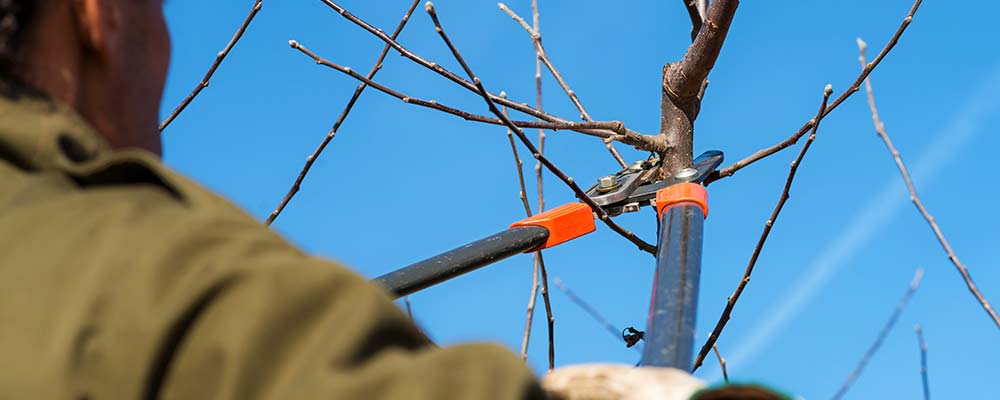 Improper pruning of trees can ruin or even kill a tree. Don't mistake of trying to trim or maintain the trees in your yard yourself. It's not as simple as just taking a chainsaw and cutting any branches you think need to come off. To properly maintain your trees, and keep them healthy, you need professional help. That's why tree trimming and maintenance is one of the services that Step Ahead Landscaping can provide.
Let our trained and helpful professionals take care of all your landscaping needs, including tree trimming. We can even remove unwanted, damaged, or fallen trees from your yard, and because we're a landscaping company we can help you decide what landscaping or hardscaping should go in its place. We'll never remove a tree and just leave you with a stump or a hole. Types of tree trimming services we offer include:
Pruning
Crown cleaning
View clearing
Weight reduction
Building clearance
Storm clean-up
Tree removal
Stump grinding
Tree planting
Deep root fertilizing
Why should you keep your trees properly maintained and trimmed? By having Step Ahead Landscaping take care of your trees, your trees will be healthier, look better, grow better, and be more resistant to damage from wind and storms. We'll keep the trees on your property looking great and in good condition. You can count on us to remove dying, diseased, damaged, and dead branches, as well as knowing how to remove branches that could be a danger to your home or family, or that could interfere with power and other utility lines.
Contact us to today to find out how we can help you maintain the health, beauty, and safety of your trees.