You want your home to look great on the inside and outside, and landscaping services are one of the best ways to transform the way your home looks and feels. With landscaping, you can keep lawns and gardens healthy and beautiful, or you can add a cozy firepit to your backyard so you and your guests have a spot to relax on summer evenings. Here's how our landscaping company can help with all your landscaping needs.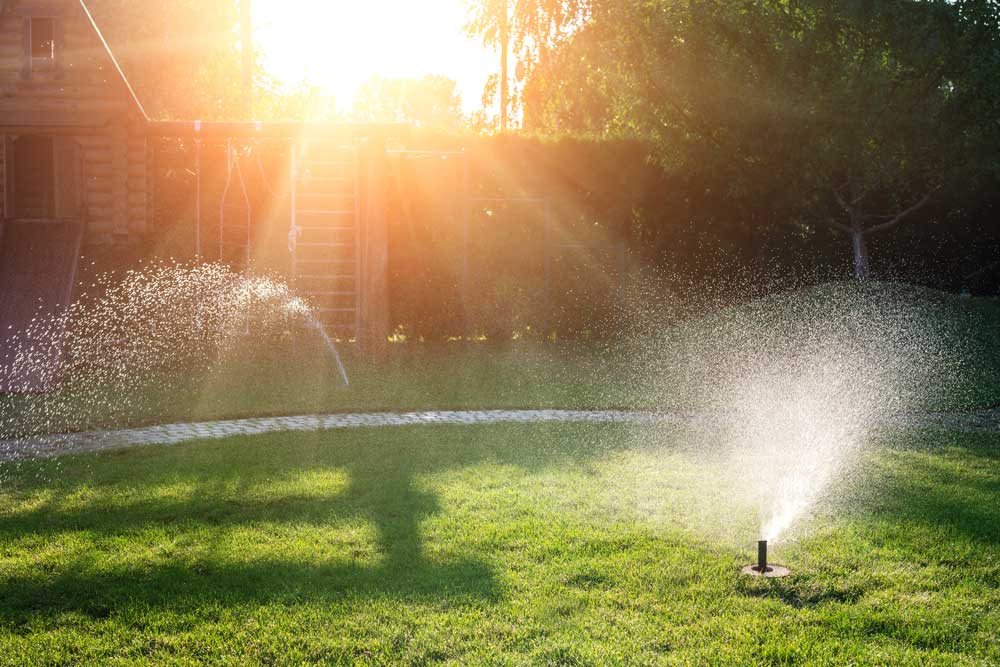 Sprinkler Services
It's important to make sure your lawn gets enough water, but that can also be a real pain in the behind. Sprinklers are a great way to take some of the hassle out of watering your lawn and keeping it green. Plus, a sprinkler system can help you save money when it comes to watering your lawn. Even better, Step-A-Head Landscaping can help you install a new sprinkler system at your St George, UT, home.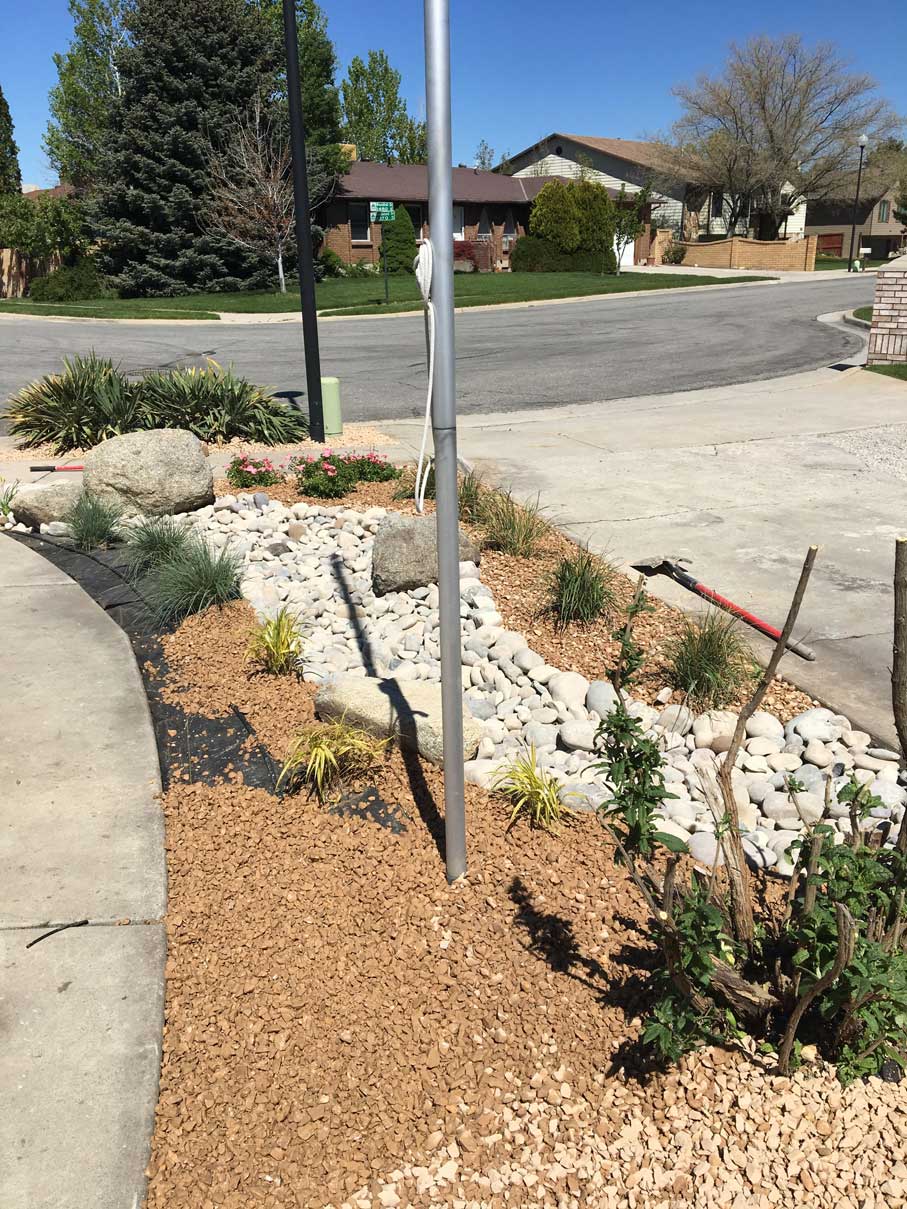 Sprinkler Repair
As great as sprinklers are, there's no way to guarantee your sprinklers won't break. Whether there's a problem with a water line that's feeding your sprinklers or one of the heads breaks, you need the help of a pro to get your sprinklers fixed up. At Step-A-Head Landscaping, we have experts who can take a look at your sprinkler system to help you figure out what's wrong. Once we know what's wrong, we'll make sure we get it fixed so you can keep watering your lawn.
Thanks to years of experience, we can tackle just about any sprinkler repairs you can imagine. We can even upgrade you to a more powerful sprinkler system if you don't feel like your lawn is getting enough water.
Sprinkler Installation
If you've got a beautiful lawn that you want to stay that way, you need a reliable sprinkler system. The good news is, the folks at Step-A-Head Landscaping are experts when it comes to hooking you up with a new sprinkler. With a good sprinkler system, all you have to worry about is setting your watering schedule and letting your sprinklers take care of the rest.
Step-A-Head Landscaping can help you figure out the best sprinkler solution for your lawn, whether that's a simple setup with a sprinkler or two or a massive network of sprinklers all connected to the same controller. And if you ever have a problem with a sprinkler system we install, our team can get it fixed for you with no problem. If you're thinking about investing in a sprinkler system, contact Step-A-Head Landscaping today.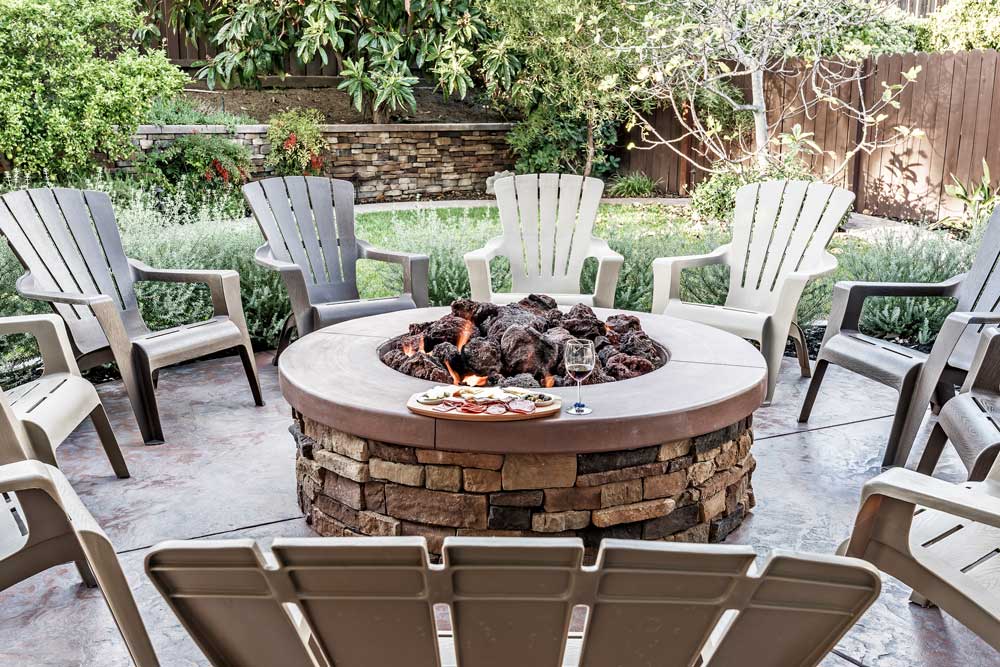 Firepits
When summer rolls around and you spend a little more time in the backyard, it's nice to have everything set up the way you want it to be. You might want a patio furniture set where you and your guests can relax and enjoy drinks and dinner, or you might want a swimming pool or hot tub where you can spend your days relaxing. One thing you don't want to forget is a good firepit. When the evening comes and the weather starts to cool down, a firepit surrounded by chairs is the perfect spot for you and your guests to gather and chat. Lucky for you, our hardscaping services can help with that.
Outdoor Firepit Installation
Portable firepits get the job done, but they're just not the same when it comes to the way they look. At Step-A-Head Landscaping, we can install a landscaped outdoor firepit to bring a little extra flair to your home. All you have to do is let us know where you want your firepit and we'll take care of the rest.
Thanks to years of experience, the team at Step-A-Head Landscaping knows how to build a safe firepit that will stand the test of time. We'll help you minimize fire hazards while spending more time enjoying your evenings by the fire.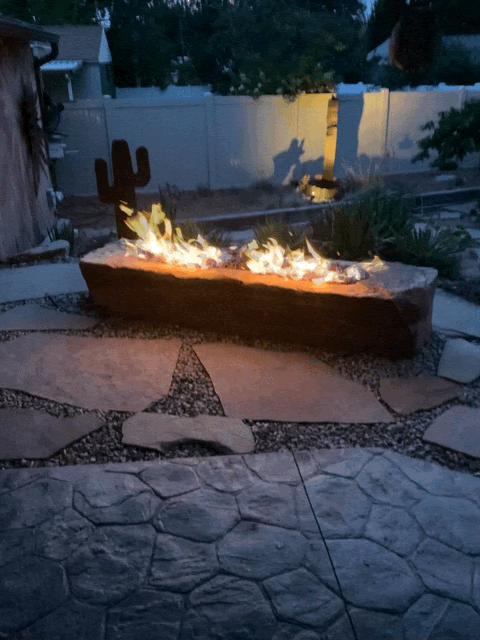 Custom Firepit Installation
As great as a generic stone or brick firepit looks, it's still not enough to truly separate your home from the pack. If you want a firepit that truly brings out the best in your home, a custom stone or brick firepit from Step-A-Head Landscaping is the best way to go. We can help you decide on the custom firepit design and concrete paver style that's right for you, and you can even choose what kind of stone or brick you want to use.
Once we've got a design all set in stone, we can start building your firepit. If there are any changes you need us to make after we get started, we can discuss those changes and make them as we build. When it comes to finding a firepit that gives your home a truly custom look, custom firepits from Step-A-Head Landscaping are the way to go.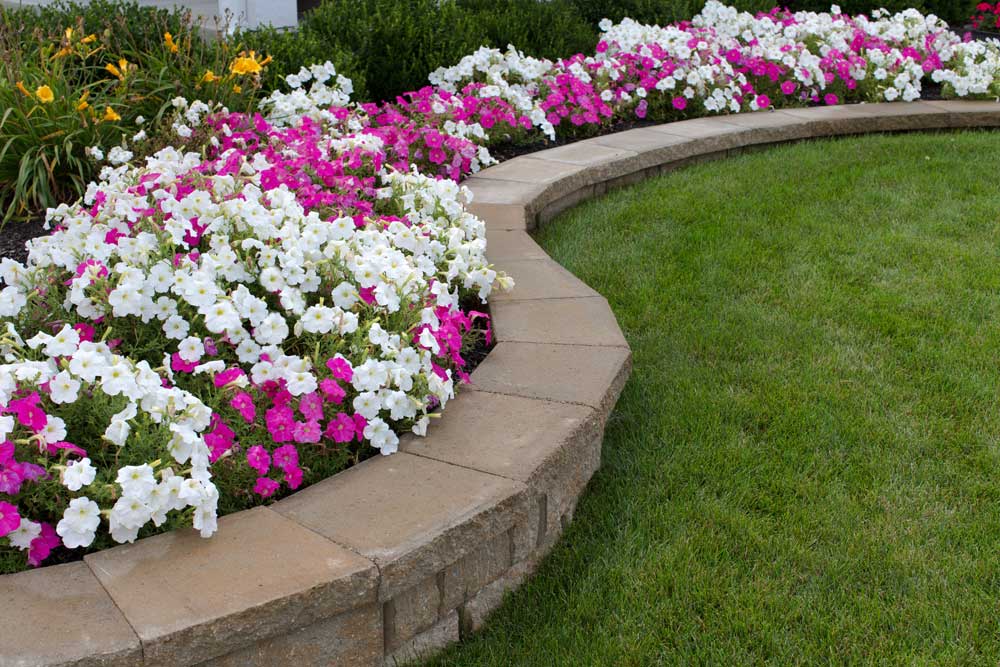 Do you Need Professional Landscaping?
Whether you need help keeping your lawn green or you want a firepit in your backyard, there are a lot of good reasons to hire professional landscaping. If you're looking for service in St George, UT, Step-A-Head Landscaping makes it easy to find what you're looking for. We can install sprinklers to help you keep your lawn healthy, install a firepit you can relax by, and create pathways out of pavers. If you need lawn services in St George, UT, contact us today.