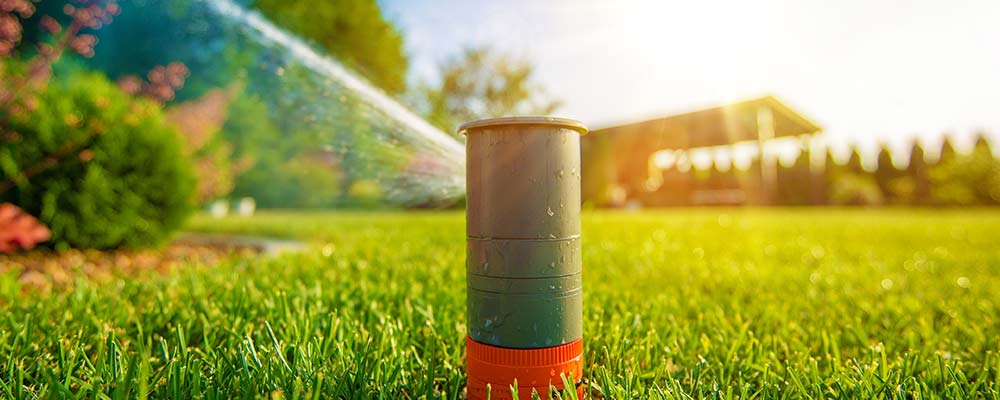 You might have gorgeous landscaping and the greenest lawn, but in order to keep them that way, you need the right sprinkler system correctly installed and maintained. No matter what your watering needs may be, from sprinklers to drip tubing, Step-A-Head Landscaping's sprinkler system repair and installation services are sure to have the solution.
By having our landscapers install an automatic sprinkler system in your yard, you'll no longer have to worry about setting and moving sprinklers around, or if you forgot to turn them off. Besides saving you time, automatic sprinkler and drip systems conserve water which is both good for the environment and your wallet. Today's sprinkler systems even have moisture sensors that can detect when it's raining so they won't turn on if they're not needed.
Besides designing and installing the correct sprinkler system for your yard and other outside spaces, Step-A-Head Landscaping can also repair anything that might go wrong. In fact, we will make sure your system is maintained, reducing the chance of unexpected emergencies. Plus when it's time, our skilled and friendly landscapers will make sure your sprinkler system is properly winterized so nothing freezes or bursts, resulting in the need for costly repairs, and digging up your yard and flower beds which are messy and inconvenient.
Step-A-Head Landscaping has over 20 years of experience providing sprinkler system installation and repair as well as other landscaping and hardscaping services. You can trust that we'll only use the highest quality sprinkler parts and systems. We can install and repair any type of sprinkler system or part including:
Rotary heads: good for large areas, reduce puddling and runoff and have a high spray force
Spray heads: good for small areas and can water difficult areas
Bubblers: apply water to individual plants or plant groups and have higher flow rate than drip emitters
Drip emitters: also apply water to individual plants or plant groups and apply moisture to plants slowly
Drip tubing: the part of the drip system that water flows through
Smart controllers: the latest controllers detects current weather conditions and moisture levels, so you'll never have to worry about overwatering
You and your lawn and garden in Salt Lake City, UT deserve the best. To find out more about our services, contact us at Step-A-Head Landscaping today.